ESPACE FONDATION EDF 
Paris, FRANCE
2013, Solo exhibition
Part of Nuit Blanche & Parcours FIAC
Two blocks of light in complementary colours turn horizontally throughout the entire space. The two chromatic areas appear in succession, swathing the ground floor and mezzanine; the movement seems to pass through the floors and ceilings.
The throbbing, moving light immerses the space, taking hold of all its surfaces. When the pure, intense colours reach their peak of intensity, the wavelengths are repeated; a new colour pairing similar to the previous one appears, bringing a radical change in its wake.
The space floats between a sense of transparency and a feeling that the outlines of its constituent parts have become colours; the eye seems unable to apprehend it. The instability of the outlines in this continuous perpetual movement of light flooding the space effectively makes visual reference points disappear. The place splits into two but also forms a single whole; its depth changes according to the chromatic variations.
The space joins in with the movement and appears to set itself in motion. It is no longer vertical and horizontal: it moves perceptibly.
The place is lined with a luminous skin of powerful wavelengths, setting a chronology of light in motion.
LED light projectors, metal structure, programming system, fluorescent tube
This light installation was commissioned by the Fondation EDF for its new museum space. Schedule: exhibition from 5 October to 10 November 2013 (5 October as part of the NUIT BLANCHE event), and from 24 to 27 October as part of the Parcours FIAC 2013.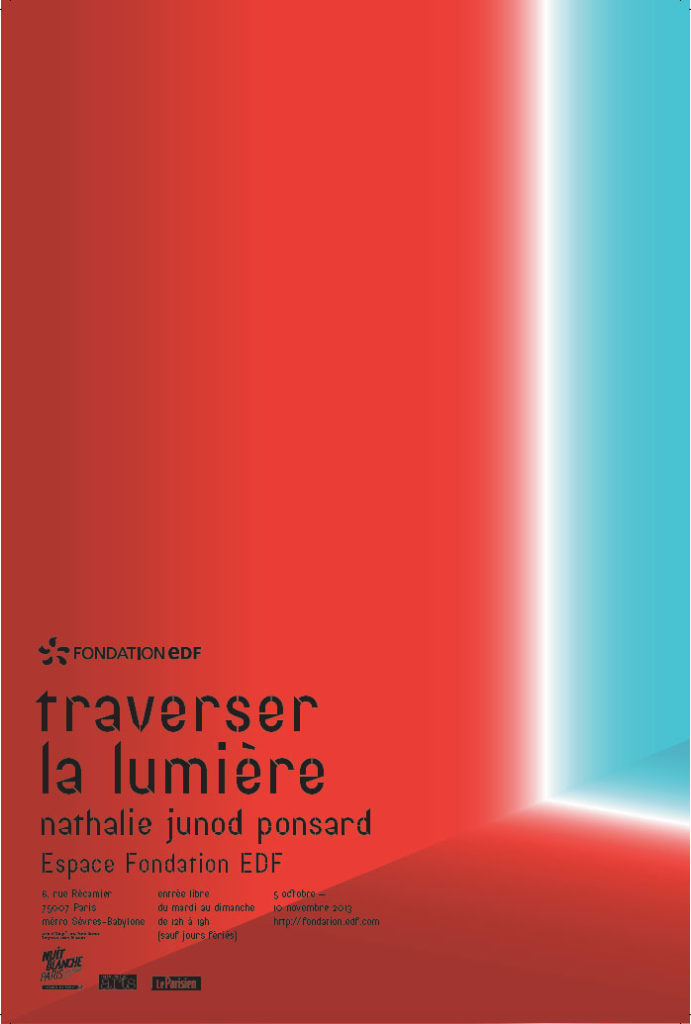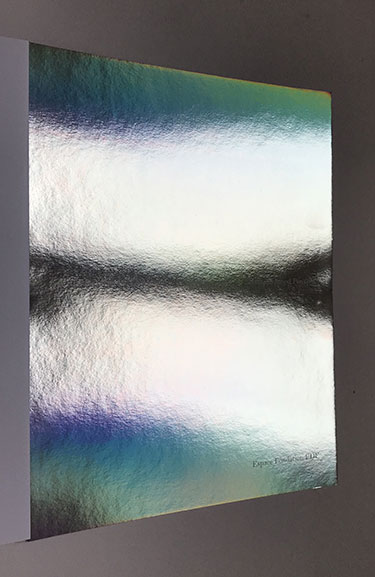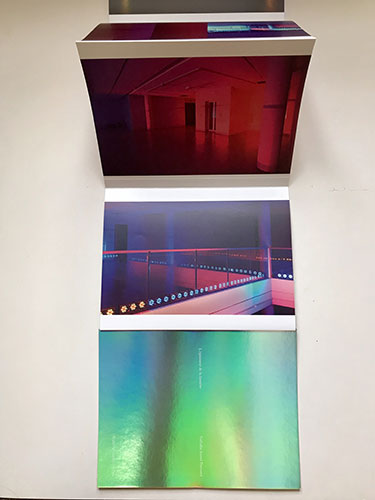 Catalogue « L'Épaisseur de la lumière »,
Design : Anne Martirené
Edition : Fondation EDF